The Kressner Strategy Group difference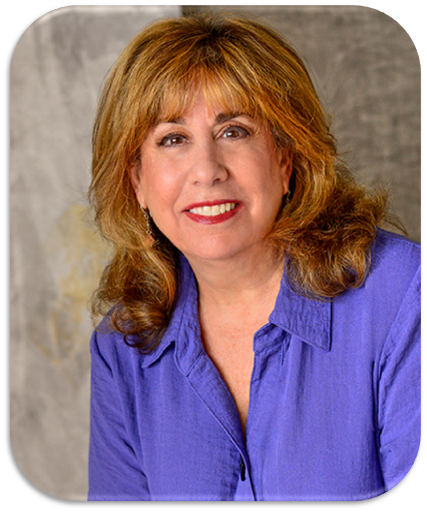 Myra Kressner, Founder and President
With over 40 years knowledge and experience cultivated by strong relationships, Kressner Strategy Group brings value to the marketplace by developing and facilitating strategic engagement for suppliers and retailers in the consumable retail industries.
A media innovator and convenience retailing thought-leader, Myra Kressner co-founded Retail Insights, the food retail industry's first b-b video publishing company in 1983, which was sold to Progressive Grocer in 1987.
Additionally, from 1984-1994 Myra led account management for The Retail Marketing Group, a niche trade advertising agency that was laser-focused on creating trade media programs for market leaders such as Unilever, Tropicana, 7-UP, Philip Morris, General Foods, James River/Dixie, Anheuser-Busch.
In 1994, Myra co-founded CSP Information Group and helped guide CSP's innovation with CSP Magazine, CSP Daily Newsthe industry's first daily newsletter, CSP Independent, CSP CyberConferences--the industry's first webinar program, founding the industry's SOI Summit before partnering with NACS, Retail Leader of the Year, CSPedia industry database, as well as market-leading conferences such as Convenience Retailing University, Outlook Leadership Conference, FARE Conference and CSP's Edu-Networking series.
In June 2012 CSP Business Media sold to today's Winsight Media, where Myra continued to lead Winsight's Conference Division sales and marketing initiatives until November 2015. Myra founded Kressner Strategy Group in April 2016, bringing her expertise, deep relationships and thought-leadership to large and small suppliers looking for strategic growth in the convenience channel.
In 2020, Myra co-founded The Vision Group with Roy and Eva Strasburger, bringing together aspirational, forward-thinking retailers and suppliers to share best practices and create new initiatives anticipating a range of disruptions facing the consumable retail industry.
Kressner Strategy Group gives back…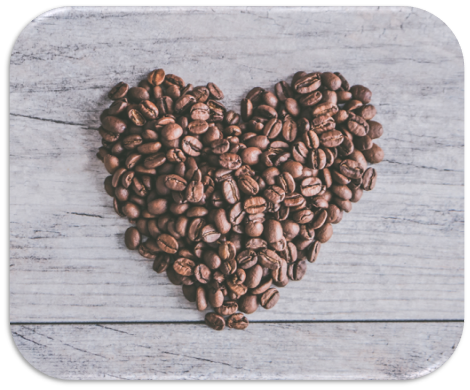 Kressner Family Autism Spectrum Program at SUNY New Paltz

Mentoring for SCIP (Selective Corporate Internship Program)

Publicity and Advertising Director for 501 c3 non-profit Theatre By the Bay NY

Board Member SUNY New Paltz Foundation

Member SUNY New Paltz Food Marketing Advisory Board

Recipient of SUNY New Paltz 2021 Heritage Award
2021 Top Women in Convenience Award
The eighth-annual Top Women in Convenience award honors 74 exceptional women from the convenience industry's retailer, wholesaler and supplier communities, recognizing their outstanding contributions to their companies and the industry overall.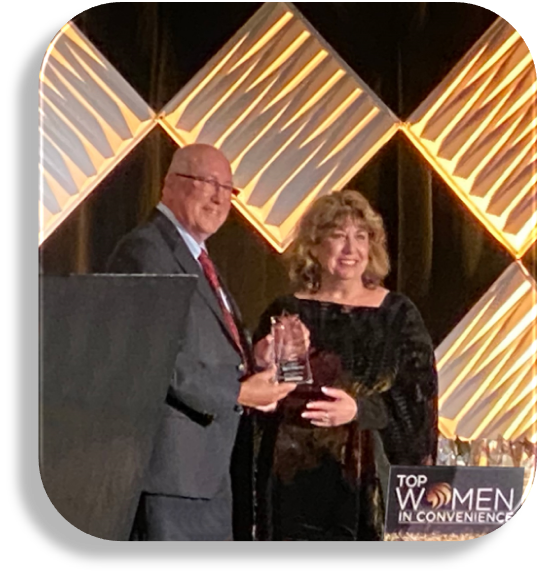 See what others have to say about us!
Myra Kressner's industry knowledge and personal relationships have been instrumental to Pixotine's trade awareness and market growth.

Myra and Kressner Strategy Group took our incubator product from concept to launch and customer engagement—even industry recognition as 2020 Best New Product. Myra's deep involvement with every aspect of product development, website, digital marketing, publicity, as well as sales has accelerated our growth and awareness beyond our expectations. And, we just love working with her continuous flow of ideas and enthusiasm for our success!

I have known Myra as a thought-leader, innovator and go-to resource for the convenience industry since she co-founded CSP in the 1990's. I immediately turned to Kressner Strategy Group for its unique insights to help Ultimate focus on the things that really mattered to our business.

I have known and worked with Myra Kressner for at least 20 years and consider her integrity and industry expertise uniquely distinguishable. Since 2018, Kressner Strategy Group's guidance with Abierto's strategic marketing approach has been productive and insightful of our needs.

Myra has been a catalyst for thought-leadership since I have known her. So it's great to see Kressner Strategy Group's growing presence as a value-add resource for convenience retailing.

I have known Myra since the 1990's when I started attending events she put together for CSP.  Myra has always had her finger on the pulse of the convenience industry, knows everyone, and her authenticity shines through.  We are now fortunate to work with Myra and Kressner Strategy Group and continue to be impressed with her dedication to accomplishing our goals.  Thanks to Myra's understanding of the industry and her deep connections, we have been able to reposition Strasburger Retail to grow and meet the challenges of the ever-changing future.  We couldn't have done it without Myra's insight, knowledge, and support.

Golden Valley Farms Coffee Roasters has been successfully developing coffee programs in a range of consumer venues for 30 years. In 2017 we decided to focus our growth via hot dispensed organic offers for the convenience channel and Kressner Strategy Group was our immediate go-to resource .  Myra has been instrumental helping us cut through the clutter of media and networking options, saving us significant time and money.

Myra, you are a terrific teammate and friend. You are a great leader and you have the heart of a champion—a great recipe for success! I look forward to our paths crossing again soon. Until then, let's KEEP CHARGING!

I have known Myra Kressner for about 15 years and really appreciate her credibility and many varied relationships in the convenience industry. I have experienced firsthand Kressner Strategy Group's unique ability of bringing suppliers and retailers together in meaningful networking exchanges to drive sales and profitability results.